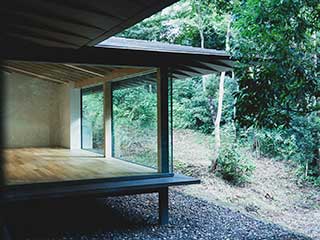 Trex decking is one of the most popular products on the market, and it's not hard to see why. Thanks to the highly durable composite wood material it's made from, Trex decking doesn't warp, rot or stain like standard timber decks do. It's just as beautiful as real wood, but without the hassle of dealing with high overhead and maintenance costs. We install custom decking across Los Angeles, providing residents with an easy way to improve their property.
What Is Trex Decking?
Trex decking is a composite material that uses a high proportion of recycled plastic and wood. It's been voted the Greenest Decking Brand for multiple years and is one of the most popular products we sell. Also, Trex decking is an extremely tough and long-lasting material. It's resistant to insects, moisture, and impacts in a way that more traditional materials aren't. Trex decking is a great choice for any home and makes a fantastic long-term investment.
Composite Decks, Rails, Colors & More
Our Trex decking installation service covers every aspect of the job, from setting up the boards to adding features like Trex stairs, rails, and more. This also covers the full range of options, including deck lighting and other accessories. We can design and install decks of any size and shape at your property. Our custom decks will perfectly fit the size and design of your home, as well as suiting your lifestyle down to the ground. Our wide range of Trex deck colors allows you to pick out the perfect design, whether you need a classic look or something more modern-looking. Combine this with accessories such as Trex railing, and your composite wood deck will look and feel amazing.
Our Local Los Angeles Trex Decking Services
We're highly-experienced deck installers based in the local area. We've been providing deck installation services for many years, so we know all the difficulties that might crop up during a job. Our service team works fast, and will quickly install even the most complex deck system. We can handle anything from small single-level installations to multi-level Trex decking, with no problem at all. Combined with our low prices, this hassle-free professional deck installation service is what makes us the go-to company for Los Angeles decks.
Looking After Your Trex Decks
Composite wood decks are designed to stand the test of time. They need far less deck maintenance than traditional timber constructions. However, we do offer a full range of Trex deck maintenance services to make sure your deck stays in great shape for many years. Our deck repair team can handle any issue that arises, such as damaged planks or corroded fixings. Thanks to our high-quality installation service, the Trex decks that we install are thoroughly protected against such problems. However, if you do encounter any issues, you can be sure that CompanyName will be on hand to help you out.
Custom Composite Decks For Your Los Angeles Home
How do you find the perfect deck or above ground pool deck? With our free estimates and personal service, it's easy. Our Los Angeles deck builders and installers offer free quotes on all work. We're happy to discuss your project's requirements with you and provide a full consultation (for free) on the various aspects. Get in touch with us anytime to book a no-obligation appointment!